Job Postings
Posted by

New Brunswick Invasive Species Council

Hits: 25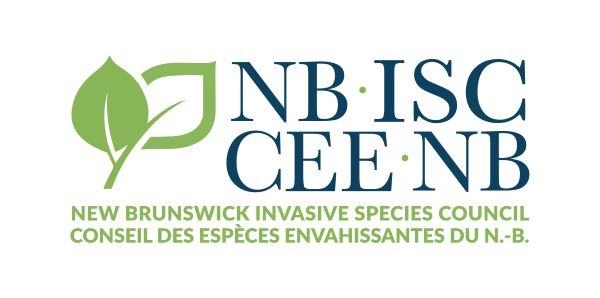 Organization: New Brunswick Invasive Species Council/Canadian Council on Invasive Species Location: New Brunswick, preferably Fredericton
Duration: Full-time, contract until March 31st 2022 with possibility of extension
Hours: 37.5 hours/week Salary: $17.00 - $20.00/hour, based on experience
Start Date: As soon as possible
About us
The New Brunswick Invasive Species Council (NBISC) is a network of various government and non-government stakeholders that works to enhance collaboration and coordination of invasive species management initiatives in the province of New Brunswick. This position is a collaborative initiative between NBISC and the Canadian Council on Invasive Species (CCIS): a national non-profit organization that works with partners across Canada to support actions and share information that can help reduce the threat and impacts of invasive species.
Job Description & Responsibilities
As an employee of the Canadian Council on Invasive Species, the Engagement Coordinator will work with NBISC's Project Coordinator to help increase awareness about invasive species and build capacity for management initiatives in the province of New Brunswick. The primary role of the Engagement Coordinator will be to engage the public in ways to prevent the spread of invasive species, as well as foster relationships with recreational user-groups, partner organizations, and government stakeholders. This is an exciting opportunity to be part of a growing organization and develop a wide range of skills. Specific responsibilities will include:
Assisting with development and delivery of behavioral change outreach programs

Liaising with stakeholders, user-groups, government officials, and the media

Identifying and developing partnership opportunities for outreach and invasive species management initiatives

Organizing and attending events throughout the province (eg. farmers markets, fishing tournaments)

Developing educational and communications materials (eg. factsheets, signage, presentations, press releases)

Curating content for social media and website

Grant writing, reporting, and tracking of project activities
Qualifications and Skills
This is a great opportunity for someone who is an outgoing, self-starter interested in gaining further experience in the non-profit sector. People with the following skills are encouraged to apply:
2-year diploma or 4-year degree from a recognized post-secondary institution with a focus on environmental management, communications, or related field

1-2 years relevant work experience

Excellent verbal & written communication and interpersonal skills

Comfortable engaging with the public and fostering relationships with government stakeholders

Experience developing and executing multiple projects simultaneously

Critical-thinking and curious to learn

Self-motivated with strong organization skills

Experience creating & curating content for social media & websites

Bilingual, with oral and written fluency in French considered a strong asset

Understanding of invasive species issues considered an asset

Ability to work occasional evenings and weekends

Valid drivers' license and ability to rent a vehicle
If interested, please send a cover letter and resume to coordinator@nbinvasives.ca by no later than 4:30pm on Friday May 14th 2021. We want to thank everyone for their interest, however only applicants selected for an interview will be contacted.
Posted by

Tzomi Burkhart

Hits: 346
Are you a communications lover, social media aficionado and website content magician with a passion for inspiring a love of the environment in kids of all ages and their grownups? Join this highly collaborative team and make connections that can last for your entire career!


Employer: The NBEN (www.nben.ca) is a dynamic and innovative organization that functions as the New Brunswick environmental movement's "central station" – a hub that serves to convene and connect people working on environmental issues in the province. The network is the heartbeat of New Brunswick's environmental movement, with a mission "to encourage and facilitate networking and communication among member groups in order to advance their work, to protect the Earth, to promote ecologically sound ways of life and to strengthen the environmental movement in New Brunswick."

Salary: Up to 15$/hour for 37.5 hours per week depending on experience

Term of employment: This is a summer student position (12 weeks) starting on June 7th and ending on August 27th, 2021. You will work from home or in a large physically-distanced Moncton office, Monday to Friday during office hours, with possibility of occasional evening and weekend work.

Location: Moncton, New Brunswick or from home office depending on the candidate and current public health guidelines for COVID-19

Position Requirements: To be eligible for this position you must:
Be a resident of New Brunswick or a First Nation community in New Brunswick;
Be eligible to work in Canada;
Be a full-time student (high school – grade 12 only, university or college) in the current academic year (2020/2021) and,
Be attending a post-secondary institution (university or college) full-time in the fall of 2021.

Position's Duties and Responsibilities:

The Sustainability Education Program Communications Assistant will assist in the implementation of a number of projects designed to develop engagement in sustainability education initiatives. This will be tailored to the specific applicant's strengths and interests, but will include the following major tasks:
Hosting a social media presence (Facebook, Instagram) that inspires stewardship and boosts connectivity of educators around the province;
Maintaining and updating content listed in Earth Ed, New Brunswick's on-line gateway to sustainability resources for teachers;
Maintaining and updating quality educator resources and events in New Brunswick's Climate Change Educators Community Hub website and the Sustainability Education sections of the NBEN websites;
Surveying New Brunswick schools about their sustainability initiatives, and developing a report with the results;
Other relevant duties as assigned, such as the delivery of Great Minds Think Outside teacher training program, assisting in the School Gardens Initiative, and developing the format and content of a brand new email newsletter for educators; and,
Participation in weekly staff meetings and helping other staff members with their work as needed.

Requirements:
Organized and able to coordinate many moving pieces
Strong oral and written communications skills in both French and English
Strong computer skills
Experience with, or willingness to learn, the following programs: CiviCRM, Wordpress, Joomla, Google Suite, Microsoft Suite, Asana. (If you have experience with these programs, please specify in your application)
Experience with, or willingness to complete, repetitive data-entry tasks as a portion of the job

Assets:
Capable of working in a flexible combination of online and in-person work environment
Ability to work independently with a set of instructions, but also be a co-operative team player who isn't afraid to ask for support or clarification from our highly collaborative team
Quick learner in a digital environment
Community-minded
Preference for applications with a background in the environmental or non-profit sector, or pursuing a career in education or communications
Interest in or passion for environmental issues

The NBEN values diversity in its workplace. We recognize that people who experience structural oppression and marginalization have a lot to offer our community, and are therefore strongly encouraged to apply and may mention so in their cover letters.

Our office space is wheelchair accessible with a short ramp leading up to its street level entrance. Please don't hesitate to call us if you have questions about how your reduced mobility or other disabilities could be an asset or a challenge.

How to Apply: Please send resume and cover letter to Tzomi Burkhart, Education Programs Coordinator, nben@nben.ca

Application deadline: May 23rd, 11:59pm

While the New Brunswick Environmental Network appreciates all applications, only those candidates selected for an interview will be contacted.
Posted by

Sam McWilliams

Hits: 62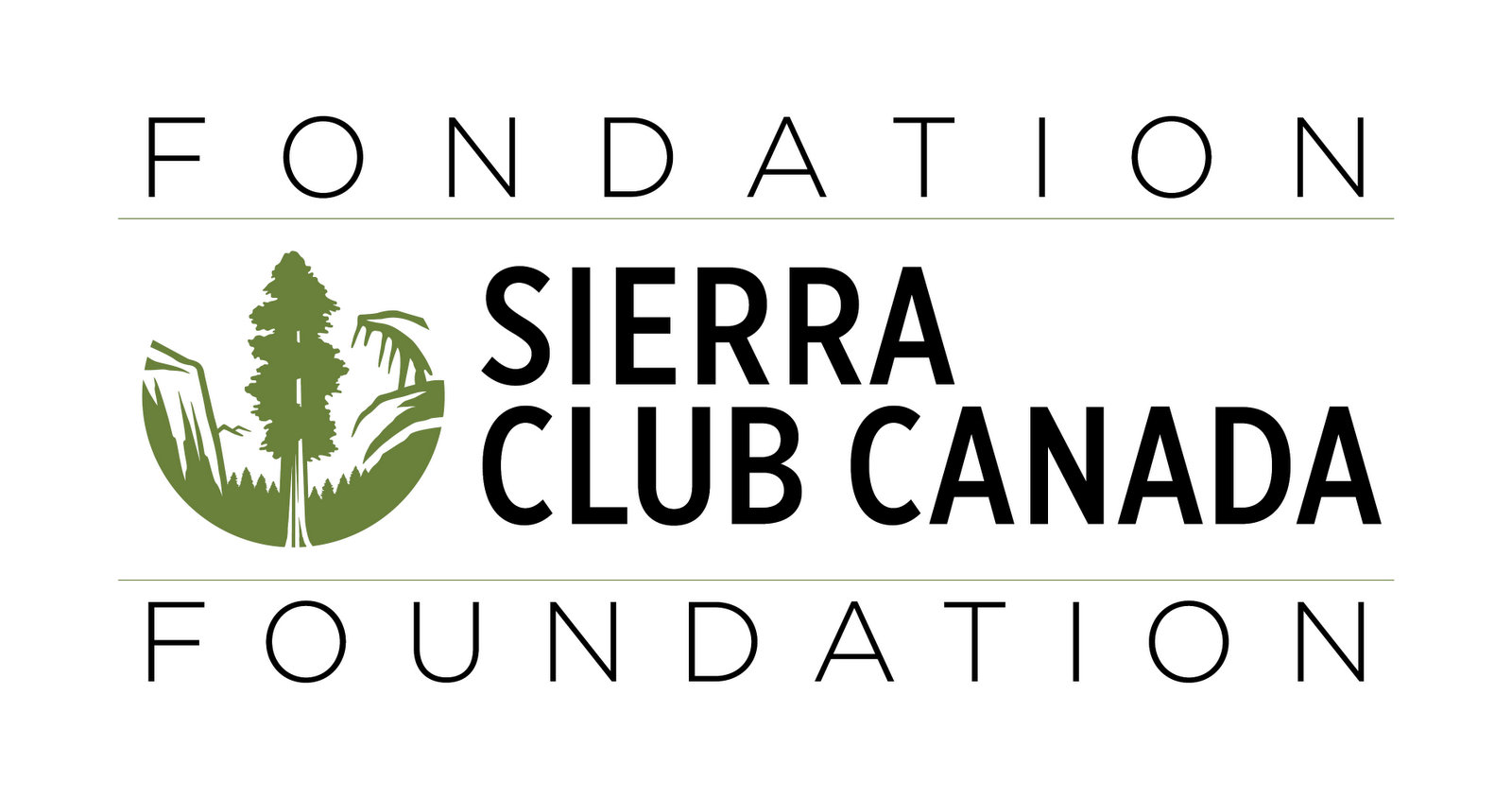 Location: virtual / anywhere in Canada
Eligibility: open to individuals aged 30 and under, living in Canada
The Sierra Youth Executive Committee is looking for a Youth Board Representative! This individual would be responsible for liaising between the Sierra Youth Executive Committee and the Sierra Club Canada boards through email and Zoom meetings. BIPOC and other historically marginalized candidates will be given preference as we are seeking to increase the diversity of voices on our Board. The successful candidate will build and foster relationships with the Sierra Club Canada chapters, maintain a thorough knowledge of Sierra Youth projects to provide regular updates, track action items, and identify opportunities for joint projects.
The Foundation and its Mission
Sierra Club Canada Foundation (SCCF) is a registered charity whose mission is to be a voice for the earth. We work to protect and preserve the natural environment and to empower people to be stewards of the earth in their communities. Since 1971, SCCF has funded tens of millions of dollars' worth of important work, from small local projects to large, multi-year campaigns with many volunteers, organizers, and scientists.
We are funded by individual donors, grassroots memberships, foundations and others who recognize that we all have a right to a safe and healthy environment: clean air, clean water, open spaces, wilderness, and healthy and diverse ecosystems. We are unique in the environmental movement because we enable average citizens to organize activities that improve our local, national and global environments. For more information, visit http://www.sierraclub.ca.
Qualifications
Must be available for occasional evening meetings to provide updates on behalf of the Sierra Youth Executive Committee
Experience (academic or professional) in an environmental field is an asset
Strong written and verbal communication skills
Self-motivated with a willingness to take initiative
Excellent organizational skills
Dependable
Please specify in your application if you self-identify as Indigenous or from a visible minority group, and include your resume along with 150-300 words explaining why you are interested in this position (no cover letter required). Apply to: jessicac@sierraclub.ca
Posted by

Sam McWilliams

Hits: 53
Are you passionate about the outdoors, conservation and working with young people?
The WILD Outside program across Canada is looking for adults over 18 who can volunteer as mentors and help lead youth in our exiting program alongside our CWF staff.
WILD Outside is a free extracurricular national conservation-based youth leadership program designed for any youth ages 15 to 18, no experience or prerequisites, just interest. By participating in this immersive program, young Canadians will experience opportunities for personal growth while developing and encouraging their own "conservation ethic". Learning from CWF facilitators & volunteers alongside their peers, youth who join the WILD Outside program will get outdoors on adventures and connect with other local participants in the planning and delivery of community-based conservation action projects in their own community. The goal of the WILD Outside program is to inspire youth participants to develop a passion for conservation, an awareness of their natural environment and a deeper appreciation for wildlife. It's a fun, educational program where youth can participate in a variety of conservation-themed activities, meet new friends and discover an appreciation for the outdoors in a safe, structured environment.
WILD Outside Adult Volunteers will need to go through our volunteer screening and training.
WILD Outside Adult Volunteers are asked to be available for one or two events a month (evenings and weekends).
If interested please email us:
tiriane@cwf-fcf.org
subject: Adult volunteer
Posted by

Sam McWilliams

Hits: 50
Senior Development Manager
The Sierra Club of Canada Foundation (SCCF) is committed to empowering people to be leaders in protecting, restoring and enjoying healthy and safe ecosystems. We are seeking to hire a Senior Development Manager who cares about the work we do and who is a great fit for our culture and team. If you are passionate about the environment and want to join a dedicated team of staff and volunteers working together to achieve our mission, then we want to hear from you.
Summary
As Senior Development Manager you will play a leadership role in designing, implementing, and evaluating an annual fundraising strategy that builds strong relationships with donors and funders. You will work collaboratively with SCCF staff and leadership volunteers to support their fund development efforts. You will manage a portfolio of prospective and current major donors, corporate partners, and foundations, and will lead the planning and execution of our individual donor giving campaigns and special events. Recognizing SCCF's commitment to building a grassroots movement of empowered citizens you will exercise creativity and innovation as you work with our team to expand our membership and monthly giving programs and find ways to deepen member's engagement in our work. Unpinning your work is a strong commitment to collaboration, open communication, and achieving impact.
Candidates must be located in Canada. Starting salary is $50,000-$60,000 annually plus generous benefits.
Responsibilities and Scope
Develop, execute, and successfully deliver on targets as set out in SCCF's annual fund develop plan.
Participate in organizational strategic planning, annual budget development, and ongoing financial tracking.
Collaborate in the development and implementation of strategies for engaging donors at all levels in the organization, in collaboration with National Office and Chapter staff and volunteer leaders.
Engage, support, and mobilize Board members and the National Development Committee in fund development activities, including setting and achieving fundraising targets as outlined in the annual development plan.
Manage SCCF's individual donor giving campaigns including regular appeal mailings and digital campaigns.
Oversee the expansion of SCCF's membership and monthly giving programs, led by SCCF team members.
Create cultivation, solicitation, stewardship, and recognition plans for individual, corporate, and foundation donors and ensure these are delivered on by senior staff and volunteers.
Managing an assigned portfolio of major donors, meet goals for a set number of annual touch points including meetings, phone calls, emails, and direct gift solicitations.
Develop audience-specific fundraising copy, including appeals, individual support communications, and grant proposals and applications.
Ensure SCCF has the necessary fundraising communications and marketing collateral, including an up-to-date case for support and an annual impact report, to support outreach to prospective and current donors.
Develop SCCF's planned giving program.
Support annual fundraising events that are planned and executed by leadership volunteers and SCCF Chapter staff.
Ensure tracking systems and SCCF's donor database are organized, accurate, and used to the fullest potential.
Skills, Competencies & Qualifications
A minimum of five years of professional fundraising experience or an equivalent combination of education and experience. A CFRE certification is an asset.
Experience in developing and executing fundraising plans, measuring progress, and applying learnings to strengthen future efforts.
A proven track record as a fundraising generalist in securing major gifts, foundation grants, and sponsorships, and managing donor appeals, special events, and planned giving.
A deep understanding of and commitment to relationship-based fundraising practices.
Experience in writing a wide range of materials, including direct mail and appeal letters, grant proposals, and digital communications.
Demonstrated expertise in developing and growing successful individual giving and major gift programs.
Must be bilingual with excellent communication skills and the ability to develop stories and collateral that inspire a wide range of donors.
Proficiency in using fundraising database systems for maximizing fundraising and relationship-building activities.
Experience in working effectively with a distributed team to implement fund development initiatives and programs.
Passionate about the work that SCCF has undertaken and our commitment to building a grassroots movement where our members are encouraged to actively pursue environmental causes that engage or inspire them.
Digitally savvy, recognizing the important role that mobile and online platforms play in reaching and engaging an online donor base.
A team player who values diversity, who collaboratively shares information, and who recognizes and draws on team strengths to advance our fundraising efforts.
Does this sound like you? If so, we welcome your application!
To Apply
Please email a cover letter and resume to hr@sierraclub.ca . Your cover letter should:
Outline the relevant experience you have in relation to this position.
Explain why you are excited to join our team.
Demonstrate how your approach will help SCCF fulfill its mission.
You are welcome to include one sample of supporting material, such as an example of development collateral. We appreciate you taking the time to apply, however only those selected for an interview will be contacted.
The deadline for applications is May 10, 2021.
Organizational Background
The Sierra Club Canada Foundation (SCCF) is a national registered charity that includes four chapters: Atlantic, Québec, Ontario, and Prairie, plus the Sierra Youth Coalition. At our heart, we are a grassroots organization with a "think globally, act locally" philosophy. Working with a strong volunteer base and collaboratively with other organizations has allowed us to successfully engage in a range of environmental activities that directly benefit both people and the planet.
SCCF is committed to inclusivity, equity, and diversity within our community. We seek to hire talent with a range of life experiences and perspectives, recognizing that our mission-driven work is best advanced by the contributions of people of all genders with diverse backgrounds, beliefs, and cultures. We encourage applicants from all ages, cultures, races, religions, colours, sexual orientation, gender identities or expressions, disability statuses, nationalities, or other statuses protected by law. If you have special accessibility requirements that need to be considered during the recruitment process, please let us know by emailing us at hr@sierraclub.ca All information relating to accommodation needs will be addressed confidentially.