Job Postings
Posted by

Pascale Ouellette

Hits: 8


Organization: New Brunswick Invasive Species Council/Canadian Council on Invasive Species
Location: New Brunswick, preferably Fredericton
Duration: 16 weeks
Hours: 37.5 hours/week
Salary: $16.00
Start Date: Early-Mid May
About Us
The New Brunswick Invasive Species Council (NBISC) is a network of various government and non-government stakeholders that works to enhance collaboration and coordination of invasive species management initiatives in the province of New Brunswick. This position is a collaborative initiative between NBISC and the Canadian Council on Invasive Species (CCIS): a national non-profit organization that works with partners across Canada to support actions and share information that can help reduce the threat and impacts of invasive species.
Job Description & Responsibilities
As an employee of the Canadian Council on Invasive Species, the Outreach Assistant will work with NBISC's Program Coordinator and Outreach Coordinator to help increase public awareness about invasive species and build capacity for management initiatives in the province of New Brunswick. The primary role of the Outreach Assistant will be to assist in developing and implementing bilingual education and outreach strategies aimed at getting New Brunswickers to take action against the spread of invasive species. Specific responsibilities will include:
Assisting with the development of bilingual outreach & educational programming and materials
Creating bilingual content for social media & website
Attending/hosting events such as fishing tournaments, nature club meetings, & farmers markets to engage the public & targeted user-groups (ie. anglers, hikers, pet owners, boaters) when Covid-19 restrictions allow
Operating a mobile boat wash station at fishing tournaments and boat launches
Responding to public inquiries about invasive species and how to report them
Liaising with stakeholders and partners in Francophone communities
Assisting with invasive species monitoring & removal activities as needed
Maintain records and data on events, social media engagement, public inquiries, etc.
Qualifications and Skills:
This is a great opportunity for an outgoing, bilingual student to gain skills in the environmental non-profit sector while practicing their French and English language skills in a professional setting. People with the following skills are encouraged to apply:
Bilingual, with oral and written fluency in French and English required
Comfortable engaging with the public
Strong verbal & written communication and interpersonal skills
Experience creating & curating content for social media
Creative, curious to learn, and self-motivated
Ability to work independently and as part of a team
Comfortable travelling independently throughout New Brunswick to attend events
Understanding of invasive species issues considered an asset
Ability to work occasional evenings and weekends
Valid driver's license and access to a vehicle or ability to rent a vehicle
This position is funded in part by the Government of Canada's 'Young Canada Works in Both Official Languages' program. Therefore, applicants must meet the eligibility requirements outlined here: https://www.canada.ca/en/canadian-heritage/services/funding/young-canada-works/students-graduates/official-languages-students.html
If interested, please send a cover letter and resume to coordinator@nbinvasives.ca by no later than Wednesday April 28th, 2021. We want to thank everyone for their interest, however only applicants selected for an interview will be contacted.
Posted by

Sam McWilliams

Hits: 13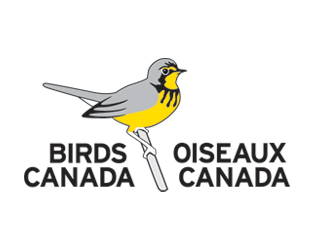 JOB DESCRIPTION
Birds Canada is hiring an experienced, fluently bilingual, highly-motivated, and personable field technician to assist with the Aerial Insectivore Conservation Program. The work will take place throughout New Brunswick with travel to communities that host significant nesting and roosting sites for Chimney Swift, Barn Swallow, Bank Swallow and Cliff Swallow.
POSITION CONCEPT
The Aerial Insectivore Technician will report daily to the Atlantic Aerial Insectivore Program Coordinator; and will assist with all aspects of the program. Responsibilities will include but are
not limited to; nest and roost surveys, nest monitoring, data collection and entry, implementing recovery activities, public outreach and education in urban, industrial and agricultural settings and at special events, volunteer coordination, event coordination, and public speaking. Technician must be enthusiastic about respectfully engaging the public. Technician must be capable of carrying heavy equipment and walking long distances. Technician must be comfortable spending long days outdoors in rural and urban areas. *Due to uncertainty around the implementation of the Atlantic Bubble, applicants must reside within NB or be willing and able to self-isolate according to current provincial COVID-19 policies. *
EDUCATION
Most candidates will be in the process of, or have already completed, a B.Sc. in biology or ecology or an equivalent wildlife-related program.
QUALIFICATIONS AND SKILLS
Fluent in English and French
Experience working with species at risk or landbirds; experience or good knowledge of Chimney Swift, Barn Swallow, and Bank Swallow (life history and threats)
Experience conducting bird or wildlife surveys, implementing recovery activities
Experience collaborating with and coordinating volunteers and partners
Experience collecting, managing, and analyzing scientific data
Stewardship or outreach experience, particularly pertaining to species at risk or environmental issues
Event-planning outreach with diverse audiences
Able to work in a team environment as well as independently with little supervision
Strong communication skills and organizational skills
Valid driver's license
First Aid Certification or able to obtain certification prior to start date
DUTIES AND RESPONSIBILITIES
Survey for Chimney Swift, Barn Swallow, Bank Swallow, Cliff Swallow, and Tree Swallow; nest monitoring, and implement recovery activities
Conduct stewardship and outreach with urban and agricultural land owners/managers, and participate in the planning and implementation of additional outreach efforts; special events, presentations, etc.
Coordinate with supervisor to plan day-to-day activities
Help create and maintain good relationships with land owners/managers, volunteers, and other stakeholders
Other tasks as needed; data entry, questionnaires with land owners/managers, social media content creation, etc.
SALARY
$2,500 – $2,800 (CDN) per month based on experience; plus food, rustic accommodation, and transport while in the field. We encourage all candidates with the required qualifications and skills to apply to the position(s). However, note that some preference may be given to those who meet Canada Summer Jobs' eligibility criteria.
To be eligible for Canada's Summer Jobs, youth must:
be between 15 and 30 years of age at the start of the employment;
be a Canadian citizen, permanent resident, or person to whom refugee protection has been conferred under the Immigration and Refugee Protection Act for the duration of the
employment*; and, • have a valid Social Insurance Number at the start of employment and be legally entitled to work in Canada in accordance with relevant provincial or territorial legislation and regulations.
APPLICATION DEADLINE
: until position is filled
START DATE
: May 3, 2021 (flexible)
Position is for 11 weeks. Candidates will be required to work some weekends and irregular hours.
TO APPLY
: send a short, one-page cover letter, resume and two reference contacts in a single document to Allison Manthorne at
marswifts@birdscanada.org.
In your cover letter and resume, highlight your qualifications, skills, and relevant experience. Applications that fail to demonstrate required qualifications and skills will not be considered. In addition, please indicate if you meet the Canada Summer Jobs' eligibility criteria in your cover letter. While Birds Canada welcomes all applications, only those applicants who are selected for an interview will be contacted. Birds Canada will provide accommodations throughout the recruitment, selection, and/or assessment process to applicants with disabilities.
Posted by

Sam McWilliams

Hits: 60


Are you interested in helping people connect to nature and parks?
Do you want to practice your communications, education, or science skills?
The Canadian Parks and Wilderness Society – New Brunswick Chapter (CPAWS NB) is the provincial branch of a national conservation organization. We encourage the protection of our province's wild ecosystems in protected areas, and work to ensure that nature comes first in parks management. CPAWS NB is looking for enthusiastic young leaders with a passion for nature and the ability to work as a key part of our environmental organization's team this summer.
The job will be based out of Fredericton, with some travel in New Brunswick throughout the summer, accompanying other staff members to events and activities – according to all safety restrictions.
Responsibilities include:
a) Participating in training to learn basic skills in conservation education, engaging people in nature-oriented activities, outdoor safety, and event promotion;
b) Helping to organize and promote nature-focused events, outreach and activities for the public during the summer of 2021. These may include setting up CPAWS NB booths at existing events, fairs or markets, or organizing special environmental education activities in parks, or online or virtual outreach,
c) Helping staff develop COVID adaptation plans for our Watch Your Paws Program and Get Outside Program; and helping to develop general contingency plans for summer outreach in terms of physical distancing,
d) Traveling to event sites (appropriate to COVID-19 recovery procedures, and following safety protocols), to assist with outreach,
e) Writing reports on each event to track outcomes, results and feedback received from participants,
f) Finding ways to promote CPAWS NB's work in the community, by placing our newsletter in business locations (with prior permission of the owners/managers), setting up information tables at various events / locations; distributing postcards displays, posters or other promotional/educational materials, and writing and posting on our social media channels,
g) Helping to revise or update CPAWS communications, awareness and educational materials, and helping prepare materials for our school program,
h) Helping with projects to recruit, train and engage volunteers.
Required Qualifications are:
A current post-secondary student, under the age of 30, who is studying Environmental Studies, Outdoor Education, Natural Sciences, Communications, STEM, or a related field with an interest in working in the conservation sector. One position requires the student to be planning to return to school full-time in the fall,
Experience and interest in conservation issues, communicating with the public, or event management and promotions,
Basic understanding of conservation and parks issues in New Brunswick,
Ability to communicate fluently in both of New Brunswick's official languages is a strong asset for this position. One of our summer positions requires a student who is very comfortable engaging with the public directly in French, and will need at least intermediate verbal and written communications skills in French, another position requires English fluency,
Proficiency with Word, Publisher, Excel, PowerPoint and/or other similar software, and well-developed communications skills online, with various social media,
Exceptional organizational skills and ability to track and report on the details of various aspects of the project,
Proven leadership abilities, ability to take initiative, ability to work independently with limited supervision and to develop own work plan to achieve assigned project tasks,
A valid New Brunswick driver's license is required, as is the ability to drive a rental car, and the employee must be able to legally work and travel throughout New Brunswick,
Priority will be given to Indigenous peoples, women studying in the STEM fields, LGBTQ+ persons, persons with disabilities and students who are members of visible minorities, and candidates have the option of identifying themselves as one of these groups if they so choose.
To apply for this position, please submit a resume and cover letter, describing how you meet the qualifications for this position. We require the names and contact information of three professional references who know your work. Please, no phone calls or drop-ins. Please apply, by email only, before April 20, 2021 to: rclowater@cpaws.org
Posted by

Sam McWilliams

Hits: 25


ACAP Saint John is looking for enthusiastic team players to fill our two Field Technician roles. This role is a 4-month full-time position beginning in late April or early May 2021 and ending in August 2021 (final dates to be negotiated). The Field Technician will help with ongoing projects including (but not limited to) in-field collection of various samples, calibration of laboratory equipment including portable field meters, internet research, summary report writing, analysis and interpretation of the collected raw data and presentation of the final results. The successful candidate will also assist in organizing community events, including education programs, St. John River Summit, green space beautification and tree planting, as well as coordinating volunteers to assist in event operations.
Responsibilities
Conduct hands-on field work with a wide variety of projects including the Harbour Baseline project;

Help to deliver public presentations and community outreach;

Manage AWN's Water Monitoring Equipment Hub program in New Brunswick. This includes the coordination of loans, equipment pickup/drop-off throughout the field season, and performing equipment calibrations prior to loaning;

Plan, implement and monitor content for ACAP Saint John's various Social Media platforms.
Qualifications/Skills
Post-secondary education with a concentration in environmental science, biology, fisheries/wildlife management;

Self motivated with the ability to work independently;

Ability to perform and multi-task in challenging work environments and weather conditions;

Strong organizational skills, attention to detail, and efficient time management;

Strong oral and written communication skills;

Flexible and adaptable to a changing work schedule (including weekend and evening work).
Additional Information
The advertised position is designed to be full-time [40 hours per week] summer student position starting May 1, 2021 [or whenever a successful applicant is selected] to August 31, 2021.
ACAP Saint John is an equal opportunity employer. We welcome diversity in the workplace and encourage applications from all qualified candidates including women, members of visible minorities, persons of all physical abilities, and Indigenous peoples.
About ACAP Saint John
For over twenty-five years, ACAP has conducted successful in-school environmental education programs, summer camps, ecological inventories, water quality monitoring programs, habitat restorations, watercourse restorations, wetland enhancements, contaminated site remediation, green space planning, and engaged thousands of area residents in community cleanup initiatives.
ACAP Saint John has an excellent reputation in the community for acting as a third-party mediator of contentious environmental issues, and continues to expand their role as a public source of knowledge and information dissemination. We continue to affect long-term planning for greening and revitalization in Saint John by offering our expertise and our research outcomes to levels of government, corporations and institutions throughout the region.
How to Apply
Please submit your cover letter and resume by April 21, 2021 to executivedirector at acapsj.org * with the subject line, "Field Technician" - only those short-listed for an interview will be contacted.
*Note: The e-mail address above has been masked to help prevent spam. Please copy the address and replace "at" with @.

Click here for more information.
Posted by

Sam McWilliams

Hits: 376
Location
: Saint John, New Brunswick
Overview
:
Tír na nÓg Forest School
is a play-based, all-outdoors, all-weather outdoor preschool and Elementary program. We are seeking adventurous and enthusiastic educators to join our team. Our program's philosophy is inspired by the belief that all young children have the innate capacity to wonder, create, and develop their gifts through self-directed play and time in nature. We offer full-day preschool programs Mondays through Thursdays, and full-day Elementary programs Mondays through Fridays.
Please visit our website at
http://www.tirnanogforestschool.com
to review our practises, programs and policies.
Required qualifications
:
Early Childhood Education diploma, or Bachelor of Education degree (elementary)
Current First Aid with CPR-C (or able to complete prior to start date)
Clear criminal record check, vulnerable sector check and social development check
Experience working with young children and experience working in an outdoor setting
Physically capable of performing teaching duties with enthusiasm regardless of the weather (rain, sleet, snow, heat) including the ability to walk distances and over uneven terrain, carry a backpack and supplies
Interest in the Waldorf, Reggio Emilia, or Waldkindergarten approaches to early childhood education, and an appreciation for emergent learning philosophies
Understanding of the benefits of risk taking, movement, and physical development in the early years
Familiarity with the local flora and fauna, to include poisonous plants and their location, or be willing to seek outside training or self-study
Interest in learning about and improving upon your outdoor skills including knots, shelter building, self-care/appropriate clothing, leave-no-trace practices and interacting with local wildlife
Description/Responsibilities
:
Researching, planning and implementing a dynamic Forest School program
Ensure the safety of all children including, but not limited to, forest play, hiking, climbing trees or while in close proximity to such things as standing water, streams and other terrain
Daily preparation of learning areas and materials
Responsible for the maintenance of program tools and equipment
Working closely with co-teacher to plan, prepare, and co-create seasonal activities and projects utilizing natural materials, locally foraged or sourced
Implement mentorship strategies that are individually focused and age appropriate, with an emphasis on compassion and respect
Willingness to attend staff trainings, educator meetings, parent meetings and Forest School related events
Communicate with parents effectively, in person, by phone, or e-mail regarding the program and the progress of their child or children
To apply, please e-mail cover letter and resume to:
saintjohn@tirnanogforestschool.com
We thank all applicants for their interest however only candidates invited for an interview will be contacted.