Fredericton Mission Monarch Blitz - North Riverfront Trail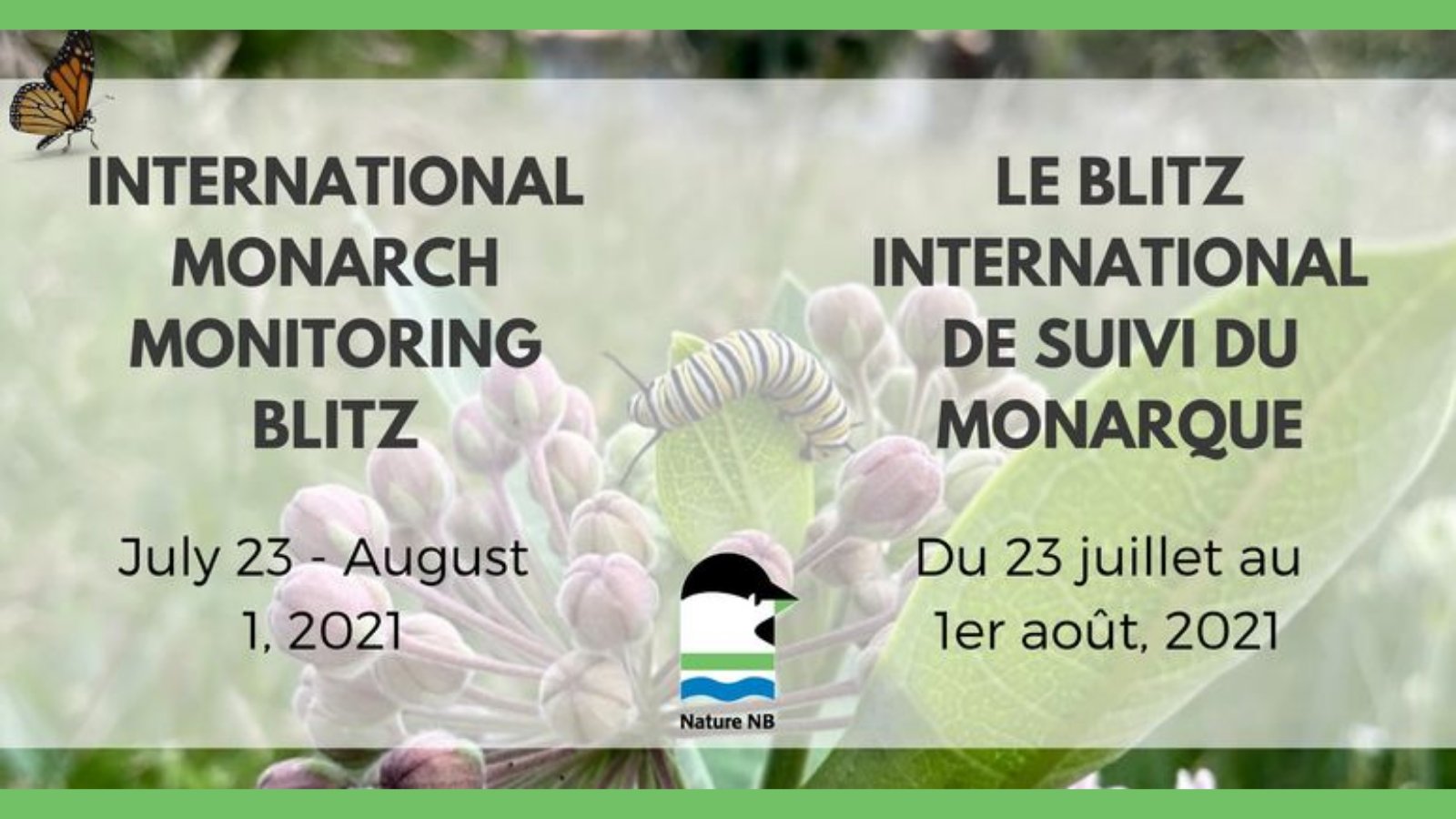 Help Nature NB monitor Monarch Butterflies for the International Monarch Monitoring Blitz! Join us for an evening Milkweed survey and learn to identify monarch eggs, caterpillars and butterflies.
Where: Cityview dog park parking lot (beside the loyalist rugby club) in front of the "Nashwaaksis Stream Nature Park" sign
When: 6:00pm - 7:00pm
This activity is family friendly, but recommended for children 10 years and older. Registration will be limited to 20 participants, plus Nature NB staff members.Participants are asked to bring their own face mask.

Register now!