Irving Nature Park Family Monarch Survey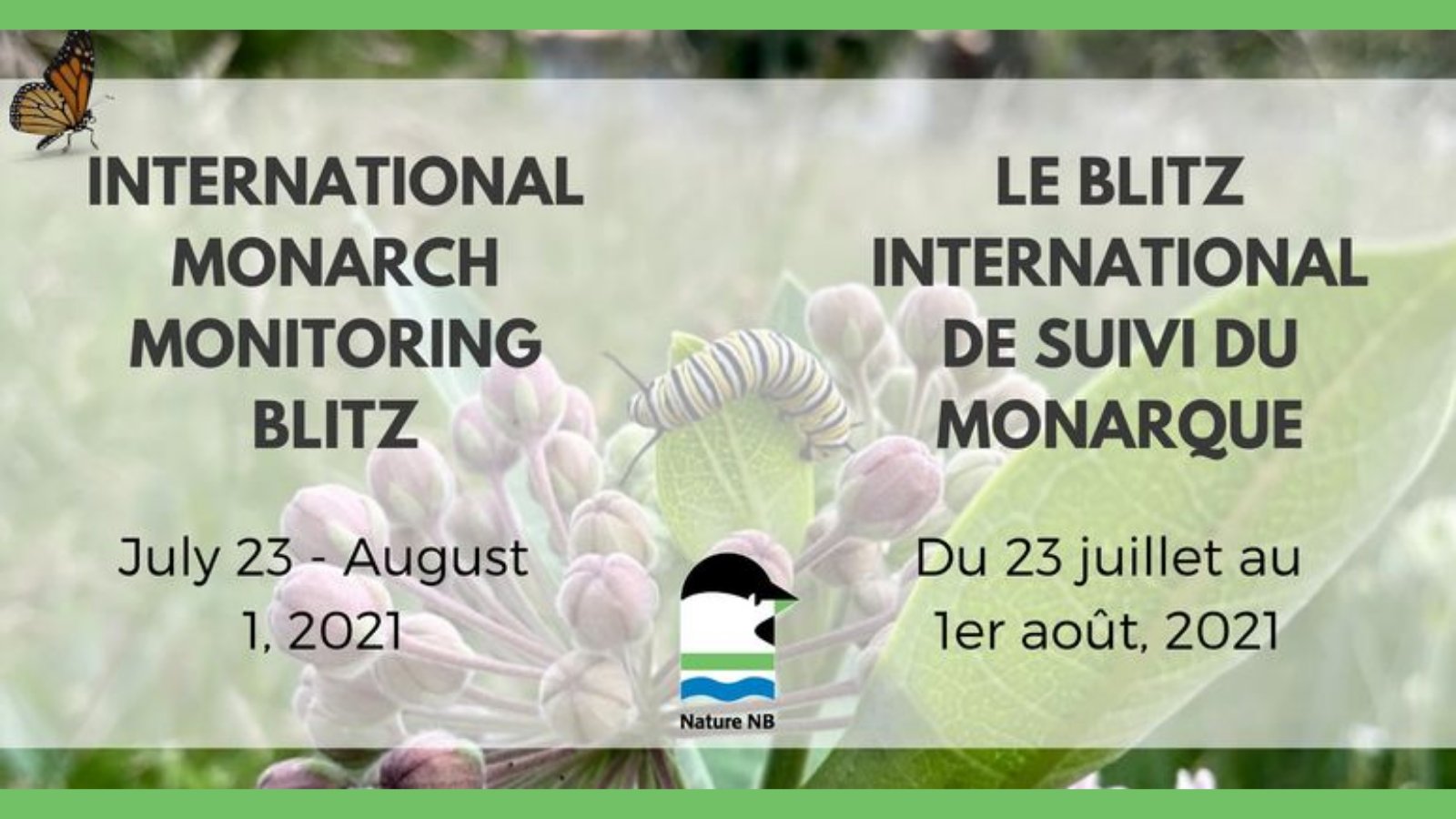 Help Nature NB monitor Monarch Butterflies for the International Monarch Monitoring Blitz! Join us for an afternoon Milkweed survey and learn to identify monarch eggs, caterpillars and butterflies. Additionally, there will be some interactive Monarch butterfly games and a demonstration of the Monarch life cycle.

Where: Irving Nature Park; located at 1790 Sand Cove Road, Saint John. We will be meeting at the information kiosk in the park.

When: Saturday July 24th from 3:00- 4:00 pm

This activity is family friendly, and is recommended for children of all ages. Although, the program will be geared towards younger kids so there will be lots of interactive activities planned. Registration will be limited to 15 participants, plus Nature NB staff members. Participants are asked to bring their own face mask.

Register now!