Fresh Air program: Monelle Doiron at Village Historique Acadien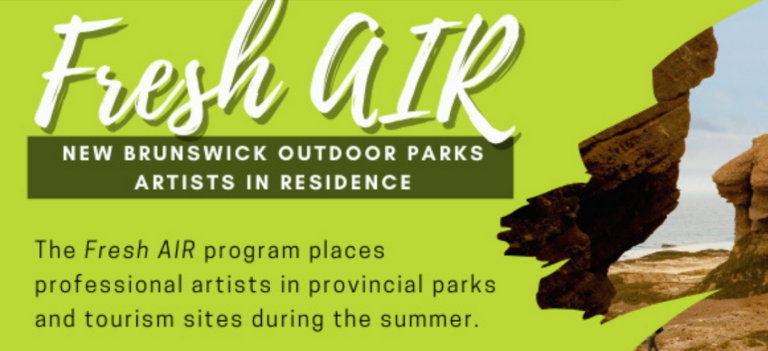 About the Fresh AIR program
The Fresh AIR program is a collaboration between the Department of Tourism, Heritage and Culture and the New Brunswick Arts Board (artsnb). The 2021 edition of this program will allow each of the ten professional artists selected to spend five days in provincial parks and tourism sites during the summer. These residencies will allow artists to develop their practice and engage with the public in a natural setting during the challenging reality of COVID-19.

Village Historique Acadien: Monelle Doiron (dance), Aug. 4 – 8;

You have been wondering when the artists from the 2021 Fresh AIR Program will be at the park you are planning to visit this summer?

Find all the details here: Who will be where and when you will be able to stop by for a visit!