Calendar
Events Calendar
ENGO Speed-Networking Hour
Friday 29 January 2021 - 05:00pm - Friday 29 January 2021 06:00pm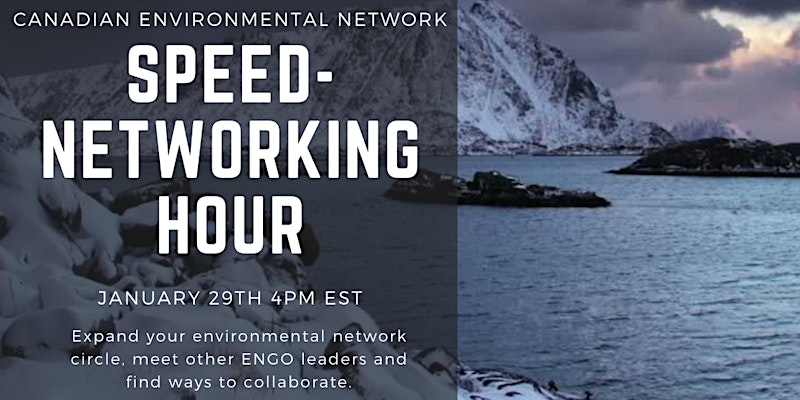 After a successful first and second Speed-Networking event, with positive feedback, we're bringing you a third one!
Expand your green circle and partnership across Canada. Use this hour to build relationships, discover new projects and ideas and find ways to collaborate through randomized one-on-one video sessions.
Sessions will be 3-minutes long, two rounds with each participant. The first round is a general introduction and the second will have optional discussion prompts to get the conversation flowing.
Have your elevator-pitches ready!
We look forward to meeting with you!
All ENGO and environmental health enthusiasts are welcome.
Click Below to Sign UP
https://www.eventbrite.ca/e/engo-virtual-speed-networking-hour-tickets-136034710481