Calendar
Events Calendar
Future Cities Canada: #UnexpectedSolutions
Tuesday 20 October 2020 - - Thursday 26 November 2020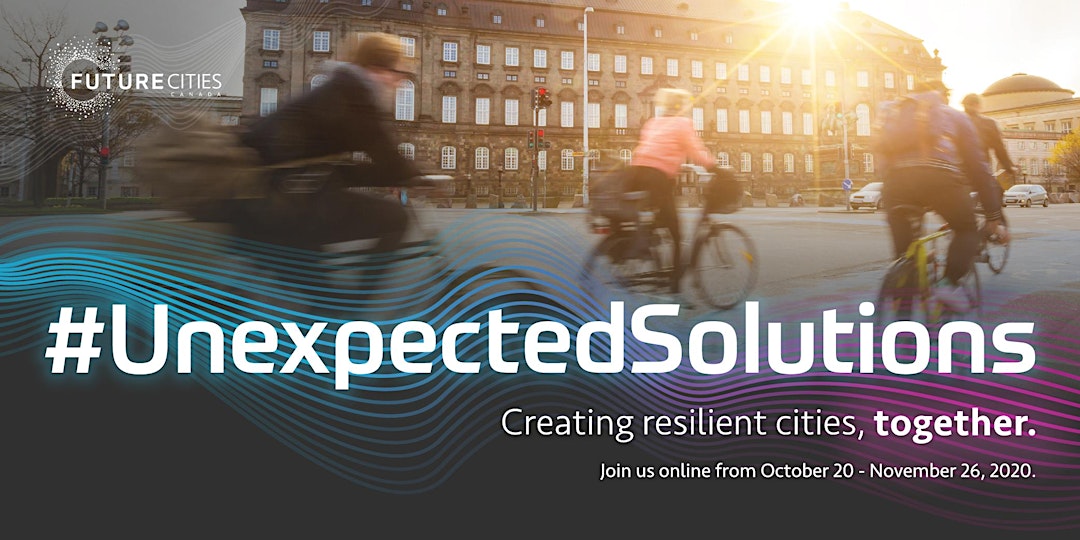 Future Cities Canada: #UnexpectedSolutions features six weeks of thought-provoking keynotes, inspiring small workshops with industry leaders and creative networking opportunities.
By joining the conversation, you can expect to network with city builders who are breaking down the silos in how we shape our cities and diving deep into the bold, innovative city-building work that is happening across the country.
Do you care most about Climate Change Adaptability? Or is Housing and Infrastructure your area of interest? We'll be delving into seven unique streams of content so you can explore what is most relevant to you.
Led by Evergreen, the weekly program features 40-plus free virtual sessions from October 20 to November 26, 2020.
The full schedule will be posted September 3rd, 2020.
By registering for this event, you agree to our code of conduct.