Calendar
Events Calendar
Webinar: Rights of Nature: Focus on India
Thursday 13 August 2020 - 01:00pm - Thursday 13 August 2020 02:00pm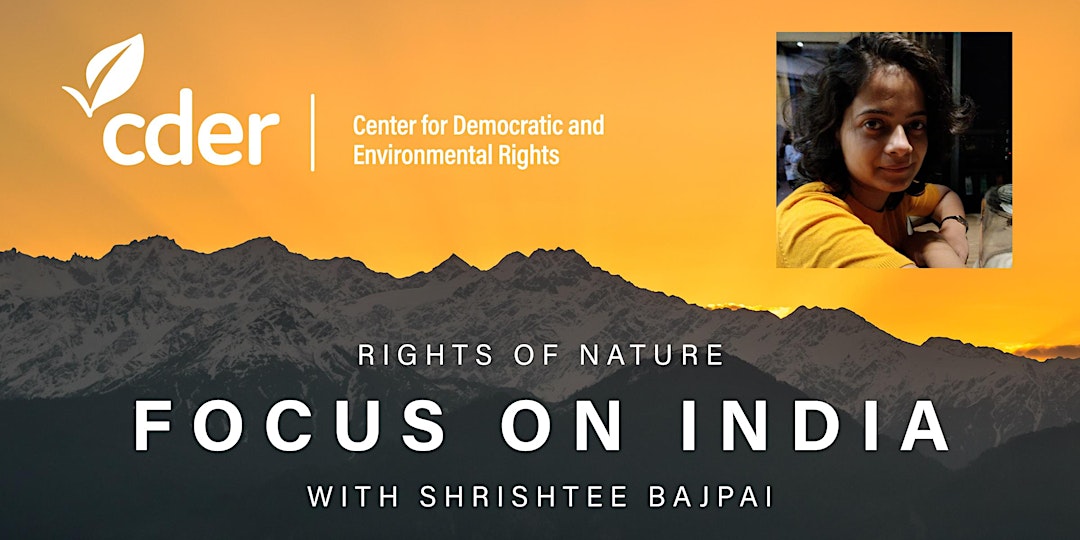 Join the Center for Democratic and Environmental Rights for our monthly Rights of Nature webinar on August 13. The webinar will focus on India.
Shrishtee Bajpai – an activist and researcher with the environmental action group Kalpavriksh in Pune, India – will present on Rights of Nature court decisions and the Rights of Rivers dialogue that is taking place in India.
Shrishtee helps in coordinating Vikalp Sangam (Alternatives Confluences process in India) and Global Tapestry of Alternatives, both broadly aimed at bringing together and creating solidarity networks among cross-sectoral alternatives networks. She is also actively involved in researching, networking, and advocating on Rights of Rivers in India following the Uttarakhand High Court judgements. She has co-lectured on Rights of Rivers at the university level and holds a degree in Development Studies.
The webinar is free. Registration is required. The webinar will be on Zoom.
For more information and to register
click here
.