Calendar
Events Calendar
Webinar: Solar Panels and Deep Retrofits
Wednesday 24 June 2020 - 02:30pm - Wednesday 24 June 2020 04:00pm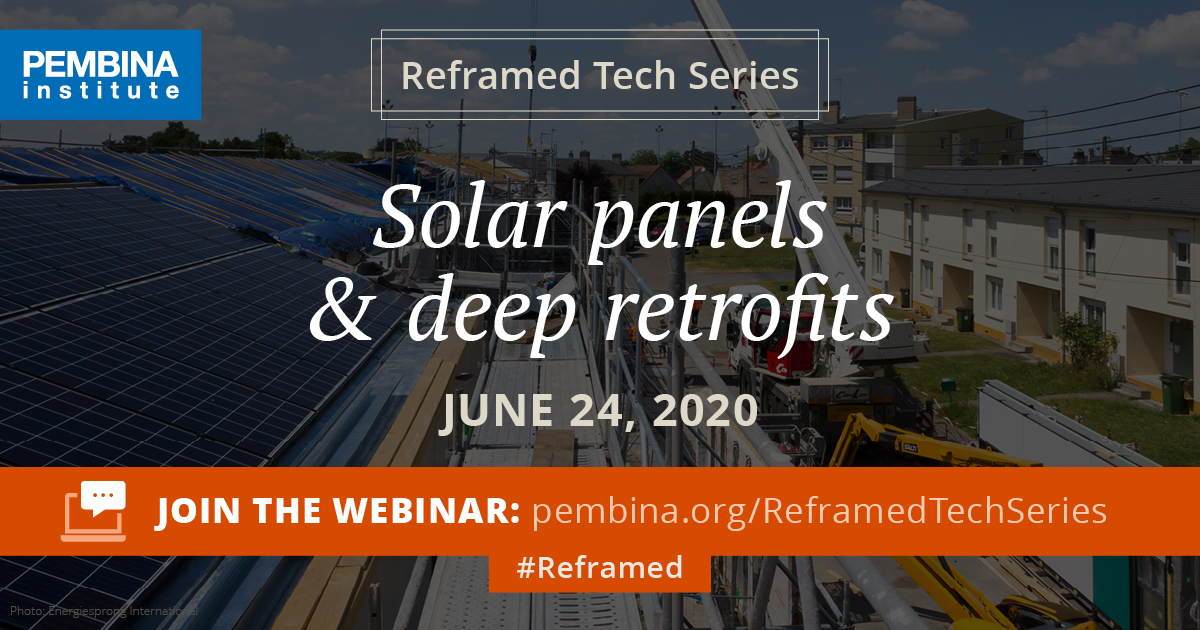 Join our fourth webinar to hear from leaders in integrating solar panels into deep retrofit solutions. Learn about solar costing and projects underway, and ask burning questions about the opportunities and challenges of bundling photovoltaic systems with retrofit packages.
Speakers:
Ed Knaggs, vice president, HES PV
Ben Mills, founding principal, Impact Engineering
Ken Creighton, solar business development manager, Penfolds Roofing & Solar
Moderator: Betsy Agar, senior analyst, Pembina Institute
For more information on the Reframed Tech series and to register,
click here.