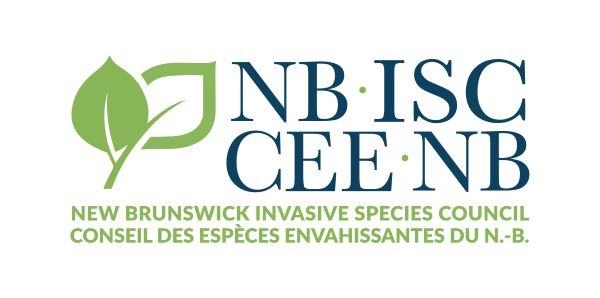 Organization: New Brunswick Invasive Species Council/Canadian Council on Invasive Species Location: New Brunswick, preferably Fredericton
Duration: Full-time, contract until March 31st 2022 with possibility of extension
Hours: 37.5 hours/week Salary: $17.00 - $20.00/hour, based on experience
Start Date: As soon as possible
About us
The New Brunswick Invasive Species Council (NBISC) is a network of various government and non-government stakeholders that works to enhance collaboration and coordination of invasive species management initiatives in the province of New Brunswick. This position is a collaborative initiative between NBISC and the Canadian Council on Invasive Species (CCIS): a national non-profit organization that works with partners across Canada to support actions and share information that can help reduce the threat and impacts of invasive species.
Job Description & Responsibilities
As an employee of the Canadian Council on Invasive Species, the Engagement Coordinator will work with NBISC's Project Coordinator to help increase awareness about invasive species and build capacity for management initiatives in the province of New Brunswick. The primary role of the Engagement Coordinator will be to engage the public in ways to prevent the spread of invasive species, as well as foster relationships with recreational user-groups, partner organizations, and government stakeholders. This is an exciting opportunity to be part of a growing organization and develop a wide range of skills. Specific responsibilities will include:
Assisting with development and delivery of behavioral change outreach programs

Liaising with stakeholders, user-groups, government officials, and the media

Identifying and developing partnership opportunities for outreach and invasive species management initiatives

Organizing and attending events throughout the province (eg. farmers markets, fishing tournaments)

Developing educational and communications materials (eg. factsheets, signage, presentations, press releases)

Curating content for social media and website

Grant writing, reporting, and tracking of project activities
Qualifications and Skills
This is a great opportunity for someone who is an outgoing, self-starter interested in gaining further experience in the non-profit sector. People with the following skills are encouraged to apply:
2-year diploma or 4-year degree from a recognized post-secondary institution with a focus on environmental management, communications, or related field

1-2 years relevant work experience

Excellent verbal & written communication and interpersonal skills

Comfortable engaging with the public and fostering relationships with government stakeholders

Experience developing and executing multiple projects simultaneously

Critical-thinking and curious to learn

Self-motivated with strong organization skills

Experience creating & curating content for social media & websites

Bilingual, with oral and written fluency in French considered a strong asset

Understanding of invasive species issues considered an asset

Ability to work occasional evenings and weekends

Valid drivers' license and ability to rent a vehicle
If interested, please send a cover letter and resume to coordinator@nbinvasives.ca by no later than 4:30pm on Friday May 14th 2021. We want to thank everyone for their interest, however only applicants selected for an interview will be contacted.